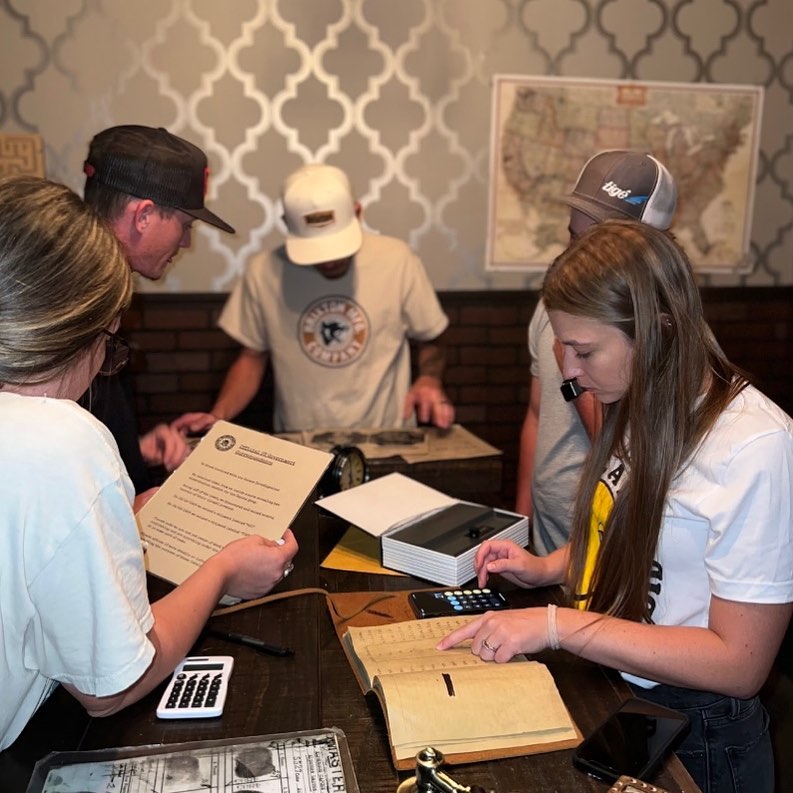 Welcome!
WHAT ARE ESCAPE GAMES?
Do you love the thrill of movies like The Goonies, Indiana Jones, or Ocean's Eleven? Then you'll love the real life adventure of escape games!
Escape games are an interactive entertainment experience designed to challenge your thinking, expand your imagination, and improve the way you work in a team.
Your aim is simple: work hand-in-hand as a team, explore your skills and wits to escape from a locked room in less than 60 minutes.
About!
PARADOX ESCAPE ROOM
Paradox escape room exists to bridge the gap between business, fun, and social interaction.
We work tirelessly to come up with exciting and interactive puzzles that can only be solved by a team of 2-10 heads in a short period of time.
Our puzzles are designed to be very captivating and challenging –  but you don't have to be Albert Einstein to come up with an escape plan. All our games are tailored to bring you the ultimate escape room experience!
Our Rooms
At Paradox Room Escape, we feature three games games: Casino Heist, Caskwerks & Capone and The Collector. Each room offers a unique set of puzzles designed to make you think outside the box.
OUR TEAM
We Pride ourselves on being a team of professionals who are always on site to take you through the rules of the game and attend to your requests. At the heart of Paradox is compassion, excitement, and dedication. We serve clientele in the Phoenix area, and our surefire reputation is enough to speak for itself.